Culture of vocations needs buy in from all
The Southern Cross online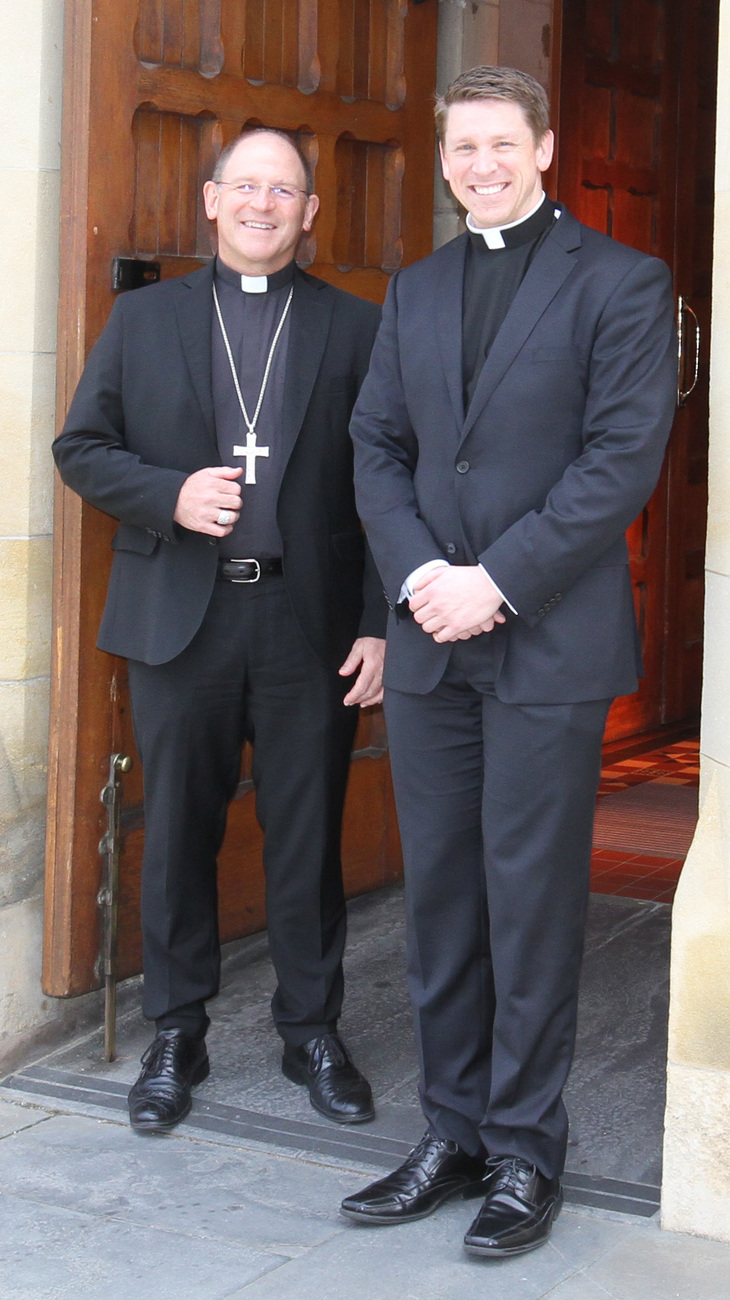 Creating a culture in which the entire community of the Church is engaged and feels responsible for the formation of priests has to be a priority for the future, a national conference for diocesan vocations directors was told in Adelaide this week.
Guest speaker, Bishop Tony Randazzo from the Sydney Archdiocese, said it was important that everyone took ownership for the formation of priests and that seminarians were being trained "in a way fit for today's world".
He provided the 20 conference attendees with details of the current overhaul of the Ratio Sacerdotalis which is being undertaken by a small working party on behalf of the Australian Catholic Bishops Conference. This will result in a new document for the formation process that is more relevant to the 21st century.
Click here to read full story.
Picture: Bishop Randazzo (left) with the Archdiocese's vocations director Fr Peter Zwaans at the conference in Adelaide this week.
---
Runnin' for the flock of the Bay
Published in The Sunday Mail March 5, 2017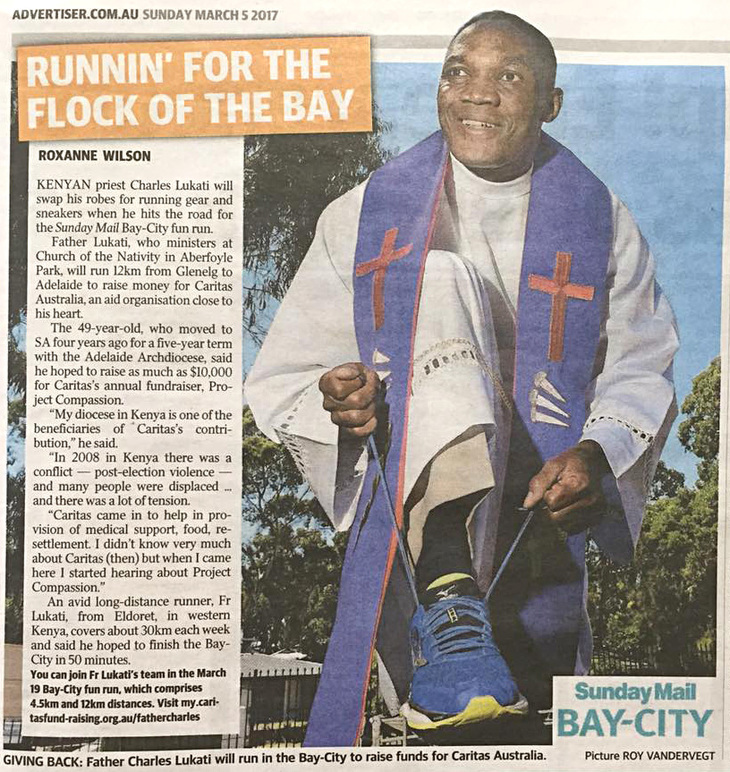 Check out this article on Fr Charles' efforts to raise funds for Caritas Australia through this year's Sunday Mail Bay-City Fun Run on Sunday March 19, 2017.
Join Fr Charles Lukati and the Caritas Project Compassion team and run or walk 12km or 4.5km. For more info on how to register or to sponsor Fr Charles click here.
Who is Fr Charles? Fr Charles Lukati is parish priest at Aberfoyle Park Catholic Parish, a Kenyan marathon runner and ambassador for the Project Compassion team.
Fr Charles Sunday Mail article re Bay-City fun run Mar 19, 2017.pdf

Australian Catholic Youth Festival 2015
Vocation video prepared for this event
Diaconate Ordination
Two Adelaide men, Tee Ping Koh and Alfred Donat, will be ordained as deacons by Bishop Greg O'Kelly SJ on Friday November 29 at 7pm in St Patrick's Church, Grote Street, Adelaide.