25 Jul 2017
2017 National Vocations Awareness Week
All are called and this vocation from God is uniquely personal, but always in the context of the community of faith. No-one is called to walk alone. We are called from within families and communities, precisely to serve others in the community as God's instruments. The call of God comes to us in and through the faithfulness of others.
05 Jul 2016
National Vocations Awareness Week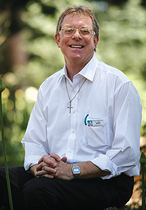 By Father Dean Marin
As we begin to mark National Vocation Awareness Week this month (August 7-14) one cannot go past the remarkable example of San Salvador Archbishop Oscar Romero, who was beatified on May 23. Blessed Romero was shot dead 35 years ago by a sniper as he celebrated Mass in the chapel of a hospital. A day earlier, he called upon soldiers to stop carrying out the government's repression of the people.