Decade a Day in May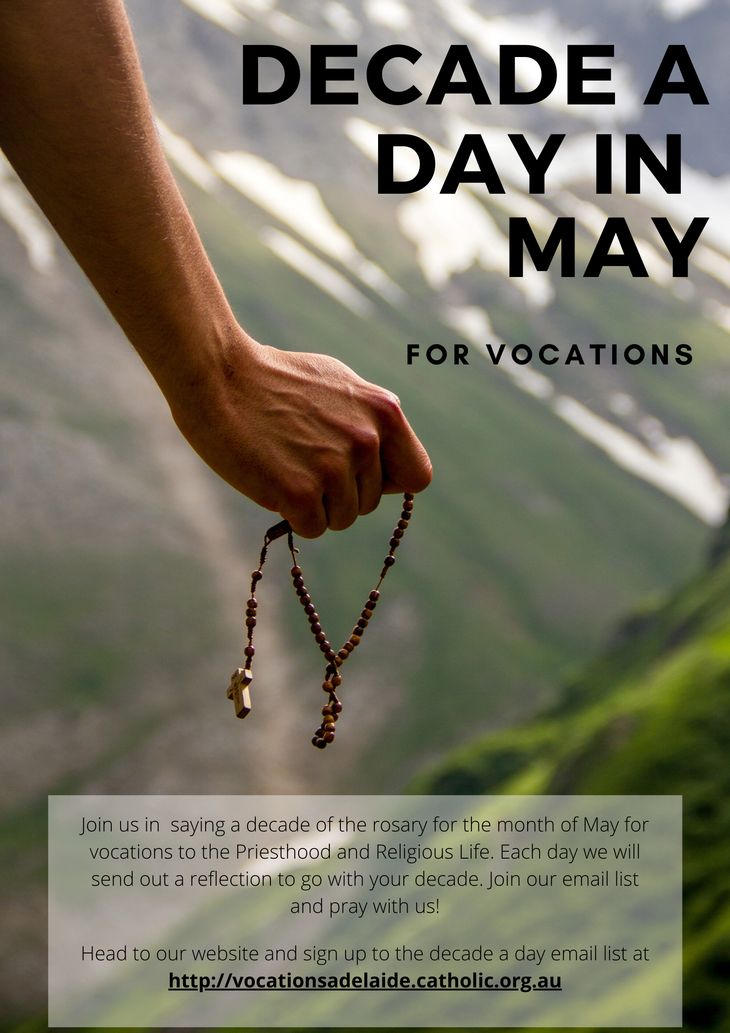 Join us in saying a decade of the rosary for the month of May for vocations to the Priesthood and Religious Life.
Each day we will send out a reflection to go with your decade. join our mailing list and pray with us!
Please fill in the form below, I look forward to hearing from you.
Attached is a poster you can download and share.
Fr Peter Zwaans
Vocations Director
Decade a Day in May.pdf

Pray a decade of the Rosary each day in May for vocations to the priesthood and the religious life. When you sign up to the email list you'll receive a short reflection each day during May (see below).
To assist anyone who hasn't an email address, below are the daily reflections for each week. Please download.
A Decade a Day in May – Week 1[1].pdf

A Decade a Day in May – Week 2.pdf

A Decade a Day in May – Week 3.pdf

A Decade a Day in May – Week 4.pdf

Decade a Day in May – join up