A Decade a Day in May for Vocations
The Southern Cross newspaper – April 2020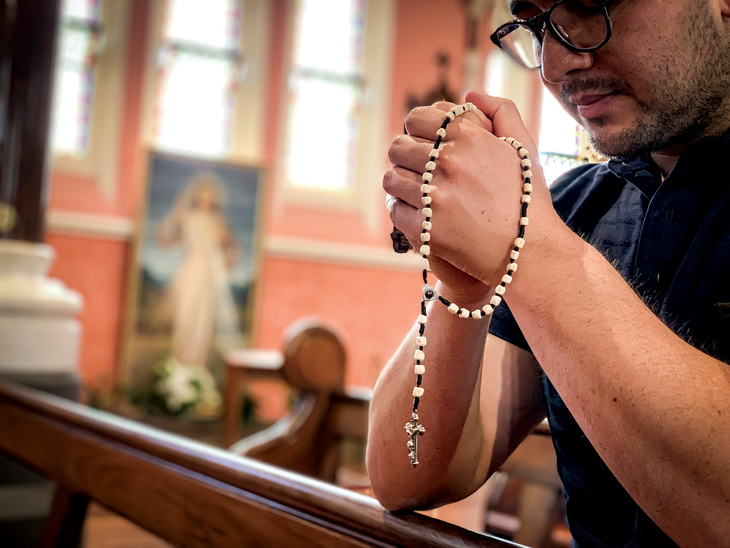 The Adelaide Archdiocese Vocations Office is launching a Decade a Day in May campaign to encourage people to pray for an increase in vocations to the priesthood and religious life.
Vocations coordinator Fr Peter Zwaans said each day a short reflection would be sent out on one of the mysteries of the Rosary.
"Then we will pray a decade with Mary, the woman whose whole life was a 'yes' to God," Fr Zwaans said.
"We will ask God to call many to the priesthood, diaconate and religious life. We will ask God to strengthen them so that they may respond to his call by imitating Mary's courage and generosity of heart.
---
Culture of vocations needs buy in from all
The Southern Cross online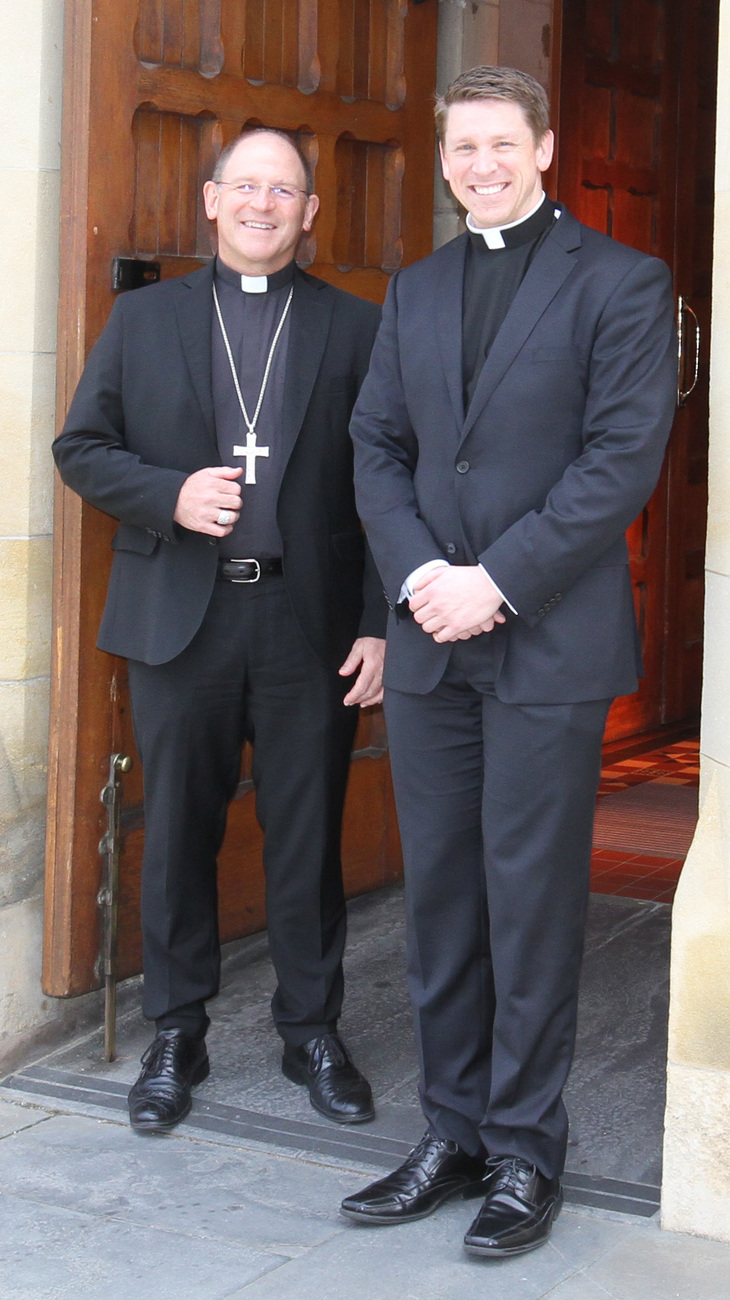 Creating a culture in which the entire community of the Church is engaged and feels responsible for the formation of priests has to be a priority for the future, a national conference for diocesan vocations directors was told in Adelaide this week.
Guest speaker, Bishop Tony Randazzo from the Sydney Archdiocese, said it was important that everyone took ownership for the formation of priests and that seminarians were being trained "in a way fit for today's world".
He provided the 20 conference attendees with details of the current overhaul of the Ratio Sacerdotalis which is being undertaken by a small working party on behalf of the Australian Catholic Bishops Conference. This will result in a new document for the formation process that is more relevant to the 21st century.
Click here to read full story.
Picture: Bishop Randazzo (left) with the Archdiocese's vocations director Fr Peter Zwaans at the conference in Adelaide this week.
---
Australian Catholic Youth Festival 2015
Vocation video prepared for this event
28 Oct 2020
Diocese of Port Pirie Bishop installed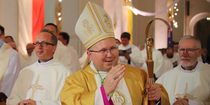 Fr Karol Kulczycki SDS was installed as the 12th Bishop for the Diocese of Port Pirie on October 28.
25 Oct 2020
We're on Facebook!
03 Apr 2020
Corona of Thorns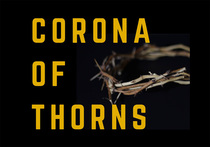 Keep up with the readings each day and reflect with us. Even though we may not be able to receive Holy Communion, we can still invite Christ into our hearts through spiritual communion.
Click here for Fr Peter Zwaans' daily podcast.
29 Nov 2019
Diaconate Ordination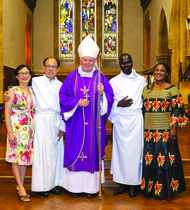 Two Adelaide men, Tee Ping Koh and Alfred Donat, will be ordained as deacons by Bishop Greg O'Kelly SJ on November 29 at 7pm in St Patrick's Church, Grote St, Adelaide.
Their ordination to the permanent diaconate was welcomed by Administrator Delegate Fr Philip Marshall, who encouraged as many people as possible to attend this "significant" diocesan event.
"We congratulate Mr Koh and Mr Donate on this important moment in their ministerial journey, and thank the Ministry Formation Program for the years of support and formation," he said.
05 Aug 2019
Pope Francis' message to priests
As with every call, the Gospel speaks of an encounter. Jesus walks by, sees those fishermen, and walks up to them…The same thing happened when we met the person we wanted to marry, or when we first felt the attraction of a life of consecration: we were surprised by an encounter, and at that moment we glimpsed the promise of a joy capable of bringing fulfilment to our lives.
25 Jul 2017
2017 National Vocations Awareness Week
All are called and this vocation from God is uniquely personal, but always in the context of the community of faith. No-one is called to walk alone. We are called from within families and communities, precisely to serve others in the community as God's instruments. The call of God comes to us in and through the faithfulness of others.
05 Jul 2016
National Vocations Awareness Week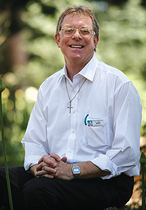 By Father Dean Marin
As we begin to mark National Vocation Awareness Week this month (August 7-14) one cannot go past the remarkable example of San Salvador Archbishop Oscar Romero, who was beatified on May 23. Blessed Romero was shot dead 35 years ago by a sniper as he celebrated Mass in the chapel of a hospital. A day earlier, he called upon soldiers to stop carrying out the government's repression of the people.