From Director of Vocations
Fr Peter Zwaans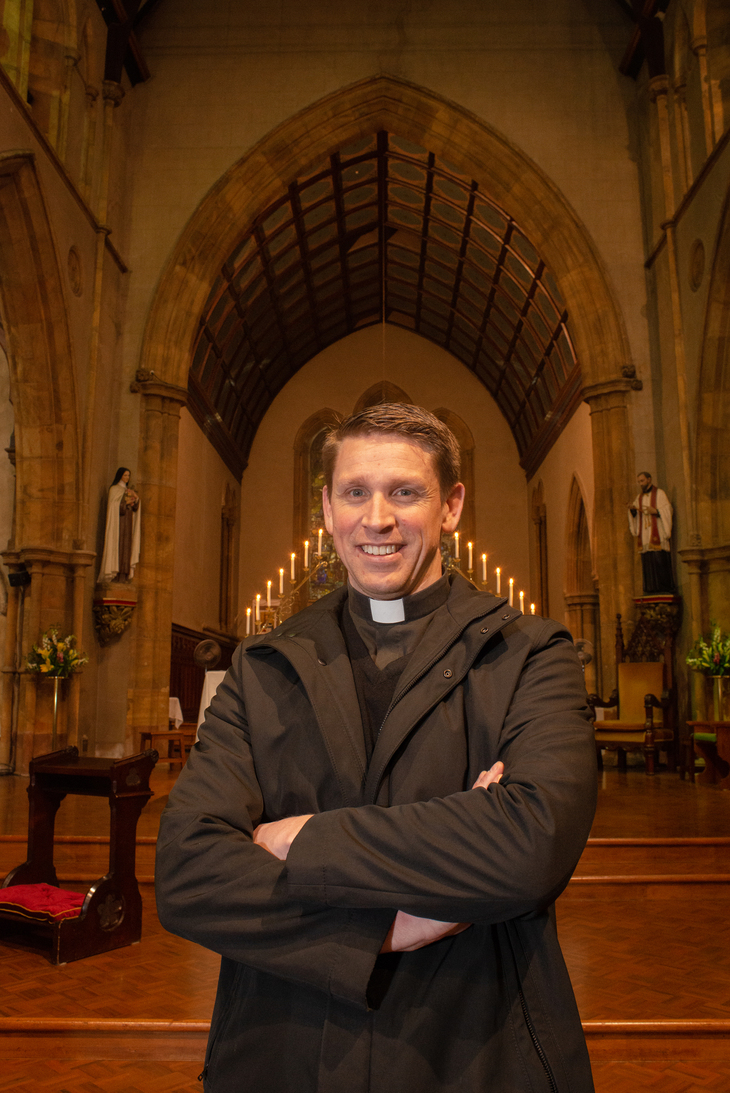 Discerning your vocation in the COVID desert
As we celebrate National Vocations Awareness Week in August, Adelaide Archdiocesan Vocations director Fr Peter Zwaans says it's important to get the basics right when discerning a vocation.
We don't have to read the Scriptures for very long before we find out that God likes deserts. He originally planted a garden for us to live in, but things get messy and we end up with some arid patches in the world and knowing that there are some desert areas, God's going to make use of them.
The 12 tribes of Israel walk through the desert for 40 years after their escape from Egypt. The prophet Elijah was strengthened in the desert to shake off his discouragement and continue his mission.
And, of course, Jesus goes into the desert for 40 days before he begins his public ministry. Deserts aren't comfortable places and they make us question our priorities. It's in the arid desert where we discover how important the essentials really are, and also that the lost luxuries perhaps weren't as important as we first thought.
Deserts are places also of silence, simplicity and sometimes a bit of boredom. When some of our distractions are taken away, we can often hear God's voice a little louder and a little clearer.
COVID-19 seems to have given us all something of a desert experience. Our time of tighter social restrictions may have helped us to re-evaluate some of our priorities and re-focus on the essentials.
Spending more time at home may have been something of a desert, taking away some of our busyness and opening up more room for prayer.
Maybe this is the time when God is asking us to listen a little more intently to his voice and to hear his call? Maybe this is the time when God is inviting us to consider the deeper questions about the meaning and purpose of our lives?
So, what are some discernment tips for the 'COVID desert'? If we're going to get serious about discerning a vocation, it's important to get the basics right.
We pray best when we're fit and healthy, so get decent rest and a bit of exercise. This means keeping a good schedule and not just lounging through the day wondering 'what should I do next?'
It's important to put prayer on the schedule and prioritise it. We need to give God the best time that's available to us, not the few minutes left over after binge-watching Netflix.
Social media can be like water which finds and fills every crack of silence in our day; don't let it. Leave a bit of quiet time for reflection.
Don't forget to read, especially good information about the vocation you're discerning.
Final tip: talk to someone about your discernment. It's a big step, but an important one.
______________________________
Click here to read Vocations stories published in The Southern Cross newspaper.
______________________________________
02 Aug 2020
Message of his Holiness Pope Francis for 2020 World Day of Vocations
May 3 2020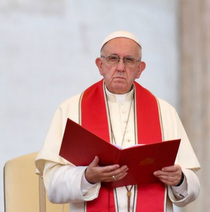 To my Brother Priests
On 4 August last year, the 160th anniversary of the death of the Curé of Ars, I chose to write a letter to all those priests who daily devote their lives to the service of God's people in response to the Lord's call.
On that occasion, I chose four key words – pain, gratitude, encouragement and praise – as a way of thanking priests and supporting their ministry. I believe that today, on this 57th World Day of Prayer for Vocations, those words can be addressed to the whole people of God, against the backdrop of the Gospel passage that recounts for us the remarkable experience of Jesus and Peter during a stormy night on the Sea of Galilee (cf. Mt 14:22-33).
After the multiplication of the loaves, which had astonished the crowds, Jesus told his disciples to get into the boat and precede him to the other shore, while he took leave of the people. The image of the disciples crossing the lake can evoke our own life's journey. Indeed, the boat of our lives slowly advances, restlessly looking for a safe haven and prepared to face the perils and promises of the sea, yet at the same time trusting that the helmsman will ultimately keep us on the right course. At times, though, the boat can drift off course, misled by mirages, not the lighthouse that leads it home, and be tossed by the tempests of difficulty, doubt and fear.
papa-francesco_20200308_57-messaggio-giornata-mondiale-vocazioni.pdf

VOCATIONS AWARENESS WEEK AUGUST 2-9
Resources
National Vocations Awareness Week 2020.pdf

Vocations 2020 Vocations Directors.pdf

NVAW ad.pdf

Appeal for Vocations- Commentator's notes.pdf

Intercessions NVAW 2020.pdf

SUGGESTED PRAYERS FOR THE UNIVERSAL PRAYER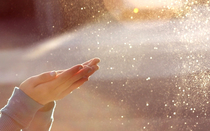 Intercessions
Celebrant: The Lord gives us all we need, let us therefore turn confidently in prayer to Him.
For our Holy Father – Pope Francis, our Bishops and all who lead us in faith; may they sustain us in fidelity to Christ and to the Church. Lord hear us
For our priests, deacons and religious, especially those in our community; may our prayers and support sustain them in fidelity and courage. Lord hear us
Intercessions NVAW 2020.pdf

DIOCESAN PRAYER FOR VOCATIONS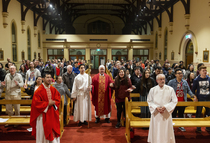 Jesus, you are the Good Shepherd, who is always mindful of your Church. Watch over those who are baptised in your name, and grant peace and harmony to all families.
We ask you to choose from the families of our parish many priests, sisters and brothers
who will gladly spend their lives in making you known and loved.
Amen
We are on Facebook