Letter of His Holiness Pope Francis to Priests
August 4 2019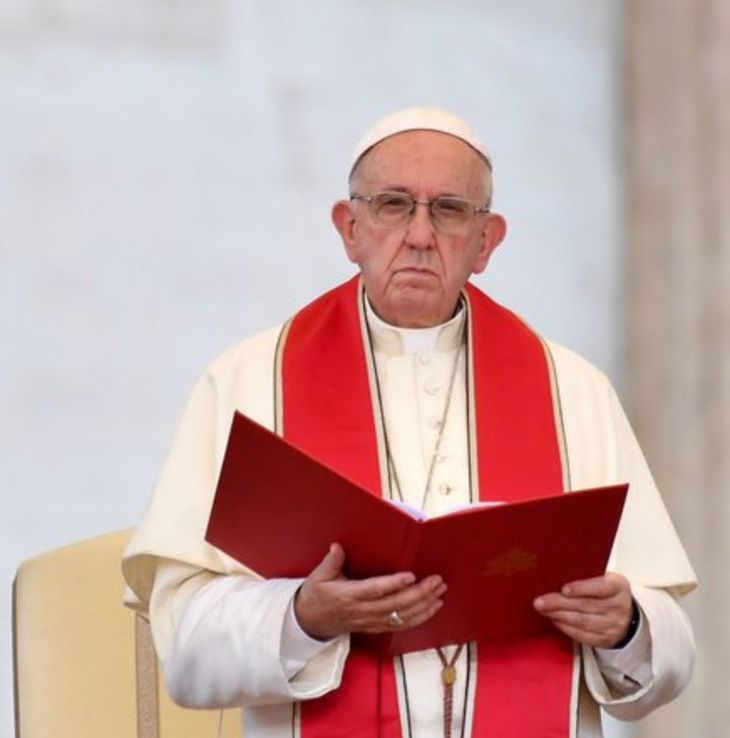 To my Brother Priests

Dear Brothers,

A hundred and sixty years have passed since the death of the holy Cure of Ars, whom Pope Pius XI proposed as the patron of parish priests throughout the world.[!] On this, his feast day, I write this letter not only to parish priests but to all of you, my brother priests, who have quietly "left all behind" in order to immerse yourselves in the daily life of your communities. Like the Cure of Ars, you serve "in the trenches", bearing the burden of the day and the heat ( cf. Mt 20: 12), confronting an endless variety of situations in your effort to care for and accompany God's people. I want to say a word to each of you who, often without fanfare and at personal cost, amid weariness, infirmity and sorrow, carry out your mission of service to God and to your people. Despite the hardships of the journey, you are writing the finest pages of the priestly life.
Some time ago, I shared with the Italian bishops my worry that, in more than a few places, our priests feel themselves attacked and blamed for crimes they did not commit. I mentioned that priests need to find in their bishop an older brother and a father who reassures them in these difficult times, encouraging and supporting them along the way.[2] As an older brother and a father, I too would like in this letter to thank you in the name of the holy and faithful People of God for all that you do for them, and to encourage you never to forget the words that the Lord spoke with great love to us on the day of our ordination. Those words are the source of our joy: "I no longer call you servants ... I call you friends" (Jn 15:15).[3]
Please download pdf below to read full letter.
Letter of His Holiness Pope Francis to Priests - 4 August 2019.pdf

From Director of Vocations
Fr Peter Zwaans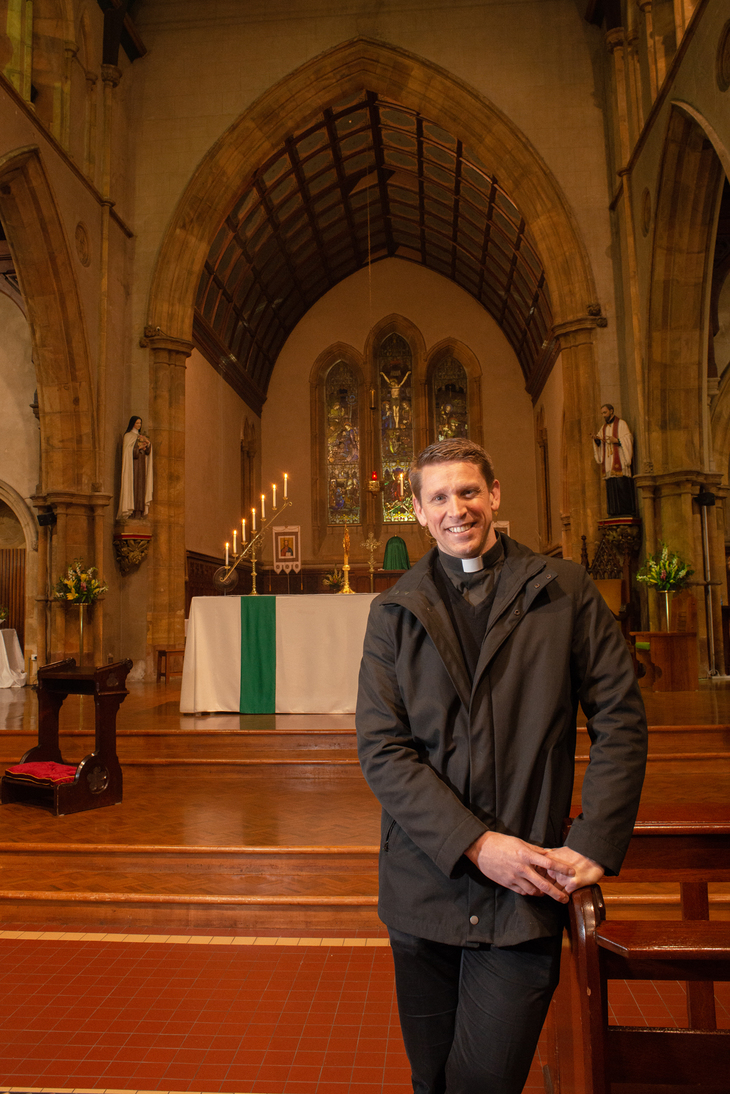 Discovering God's will
As we celebrate National Vocations Awareness Week from August 4-11, I encourage us all to listen to the voice of Jesus.
I suspect that most Catholics at some point in their lives have had a thought cross their minds: 'what if I'm called to be a priest or a nun'. I'm guessing it's probably happened during a boring homily alongside the thought, 'I bet I could do better than this'.
For some of us, though, this question becomes more than just a curiosity or a comical distraction in church. 'What if I am being called to be a priest or a nun?'
This thought can bring with it a lot of apprehension and questions. How do I know? How do I find out? Could I have what it takes? What would I tell my family and friends? What do priests and nuns do on weekdays, anyway?
Perhaps now more than ever we are in a time when answering a vocation to the priesthood or religious life will be met by others with misunderstanding and confusion.
Still, one thing is for certain, Jesus is still calling us all to follow him and among some of us there will be a call to serve him in the priesthood or in consecrated, religious life.
So, what's Jesus thinking? Firstly, believe him when he says: "I have come that they may have life and have it to the full." (Jn 10:10) God's call isn't there to make you miserable, or to take away anything of what makes your life truly blessed. For each of us, Jesus'
Personal vocation for us is an invitation to come on an adventure and to continue walking with him, because he wants to lead us to true joy and the fullness of life.
Secondly, be brave enough to speak up. You might have done some searching on the internet about priesthood or the religious life, and that's good, but it's no substitute for talking to someone. Talk to your parish priest, or that really faithful person at Mass you trust, or talk to the Vocations director (that's me).
At the end of the day, it's about discovering God's will, not about trying to fill up seminaries and convents. Talking to someone about what's in your heart is a step in trying to hear God's voice together with someone you trust. For some of us, the answer is going to be: 'yes, priesthood/religious life'; for many more of us it's going to be: 'no, follow along another path.'
But whether it's a yes or a no, being brave enough to open ourselves to the question will deepen our relationship with Jesus, because he will have brought us to that place where we are striving to hear his voice. And surely that kind of open and generous listening is a good place for every disciple to be in?
______________________________
Click here to read Vocations stories published in The Southern Cross newspaper.
______________________________________
VOCATIONS AWARENESS WEEK AUGUST 5-12
In speaking about the World Day of Prayer for Vocations, Pope Francis remarked: 'It is beautiful – and a great grace – to be completely consecrated to God and the service of our brothers and sisters.'
The vocation which God has prepared for each of us is, at its heart, a call to joy: a beautiful and a great grace. I think the Pope reminds us of the joy of God's call because it is something we can easily forget.
A quick read of the newspaper reveals that these are difficult days for the Church in general and the priesthood in particular. These are indeed challenging times for all of us and perhaps it is easy for us to be discouraged at the sight of our recent history and the prospect of what lies ahead of us.
_You can become what God your Creator knows you are, if only you realize that you are called to something greater._ - Pope Francis, Cristus vivit, p107.pdf

NVAW Poster 2.pdf

SUGGESTED PRAYERS FOR THE UNIVERSAL PRAYER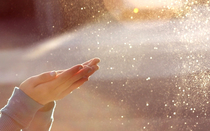 Intercessions

Celebrant: God is our refuge in every age. In confidence, therefore, we pray:
For our Holy Father – Pope Francis and all who lead us in faith; may they sustain us in fidelity to Christ and to the Church. Lord hear us.
For our priests, deacons and religious, especially those in our community; may our prayers and support sustain them in faithfulness and courage. Lord hear us.
Intercessions and Commentators notes.docx

DIOCESAN PRAYER FOR VOCATIONS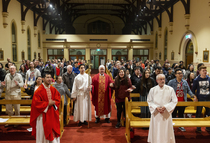 Jesus, you are the Good Shepherd, who is always mindful of your Church. Watch over those who are baptised in your name, and grant peace and harmony to all families.
We ask you to choose from the families of our parish many priests, sisters and brothers
who will gladly spend their lives in making you known and loved.
Amen